5 Reasons You Should Get Car Wrapping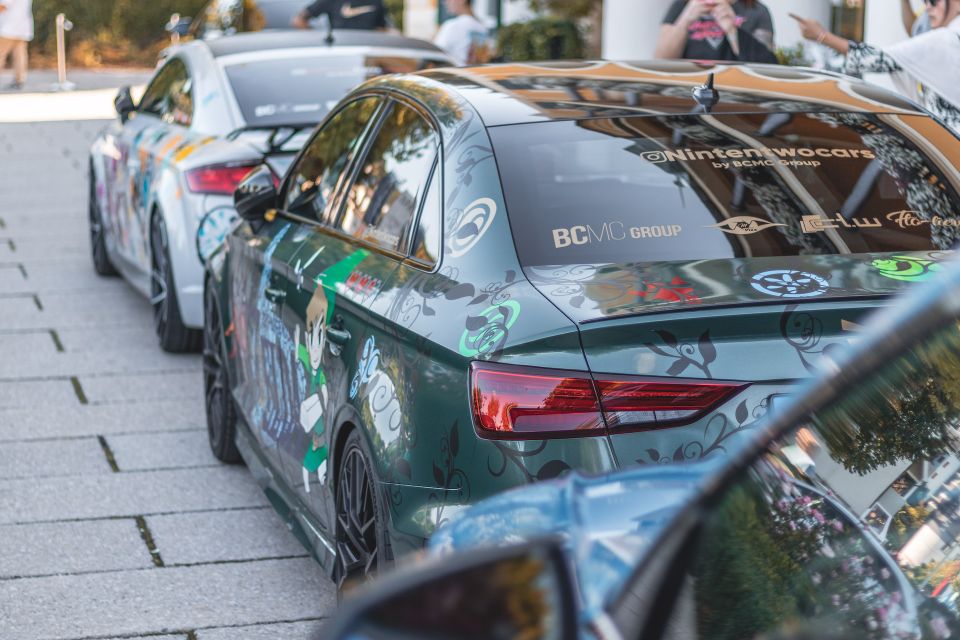 The feeling of driving a newly washed or painted car is like no other. It can be quite satisfying to give your old car a new layer of paint, making it look like it just rolled off the lot. But other options may be available that could provide you with a similar feeling that painting your car might accomplish.
What Is Vehicle Wrapping?
Many people use car wrapping as an inexpensive and versatile alternative to buying a new car or painting an existing one. It is becoming popular, and those who have tried it would strongly suggest it as a great option.
Here are some key advantages of getting your car wrapped:
1. Car Wrapping Is an Advertising Opportunity
Car wrapping is a great way for businesses to promote their product or service. It involves covering a vehicle in a vinyl wrap that features the company's logo, colors, or slogan. This provides a very visible advertisement, as the car can be seen by people driving or walking. This can be especially useful for businesses that rely on deliveries or service calls, as many people can see the car.
Taking advantage of a traffic jam can make your business vehicle an eye-catching advertisement that stands out from the rest. Make your business vehicle unique, and take advantage of all the opportunities on the road!
2. It Is Cost-Effective and Economical
Cost-wise, vinyl wrapping is just as economical as getting a paint job, depending on the changes you want to make and whether you want something intricate or basic. If you're considering a vehicle wrap or paint job, it's important to remember that you get what you pay for.
A full-scale vinyl wrap performed by a trained and experienced technician can cost roughly the same as a quality paint job. Though cheaper options are available, it's important to remember that your finished product will reflect the money you've invested. Skimming the cost might result in an inferiorfinish or an expensive repair job.
3. It Can Last for Many Years 
A vehicle wrap can last many years if properly cared for. The wrap can look great for up to seven years with proper maintenance and installation. After this time, the color and shine of the wrap may start to fade, but this is normal and should not be confused with signs of bad installation, such as bubbles, creases, and lifting of the wrap due to dirt.
4. It Protects Your Car's Paint 
Car wrapping is an ideal way to protect your car's paint job and give it a unique look. The vinyl acts as a barrier between the paint and the elements, preserving the quality of your car and preventing scratches. When done correctly, the vinyl won't leave a residue when it is removed. You should use the highest quality vinyl from brands for the best results. Not only will the car be protected, but it will also be given a one-of-a-kind look.
5. It Comes with Long Warranties
Most services for a vehicle, including vinyl wrapping, come with a warranty. The warranty will differ depending on who did the wrapping and how much coverage you have. Generally, the warranty is one to five years long, although the car wrap can last for up to 7 years with proper care and maintenance. What is and isn't covered by the warranty depends on the company that did the wrapping.
Conclusion
Car wrapping is a great way to customize and protect your car. It allows you to add a unique look to your car while protecting the paint underneath. There are a variety of materials, colors, and finishes to choose from when it comes to wrapping your car. The process can be done professionally, or you can do it yourself with the right tools and materials. Regardless of your chosen method, car wrapping is an efficient and cost-effective way to customize your car and make it stand out from the crowd.
Printree is a prominent vehicle wrap, printing, and sign company in Chattanooga, committed to meeting your sign and graphic needs with superior craftsmanship and timely delivery. We are devoted to making your business message stand out. We offer a free consultation to ensure you get the sign or graphic you need to grow your business. If you need
vehicle wraps in Chattanooga
, we've got you covered! Call us at 1 (423) 266-3400 to get a quote.