Expand Your Chattanooga Business's Reach with Eye-Catching Vehicle Wraps by Printree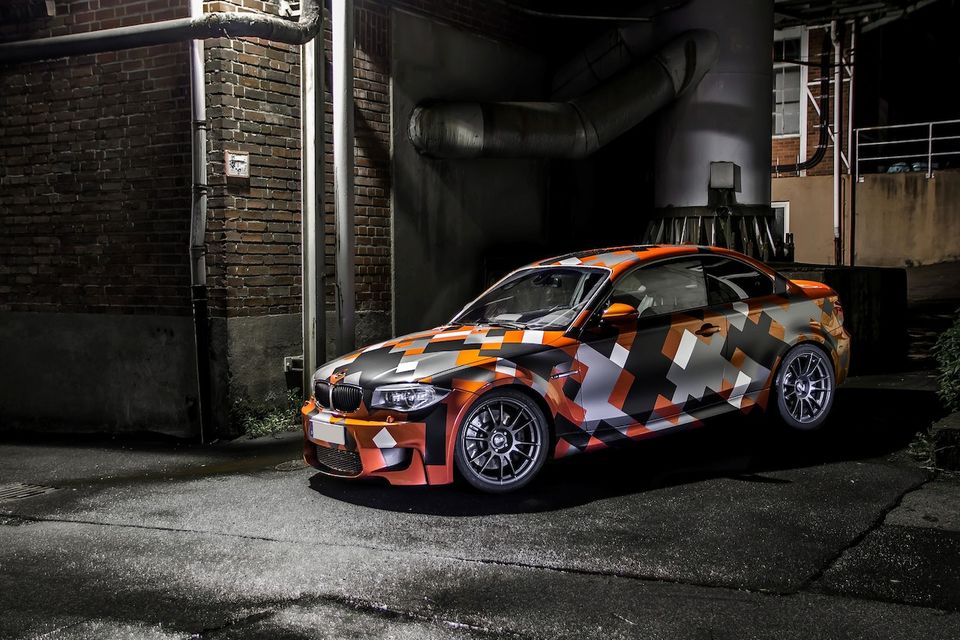 In our highly competitive business landscape, companies are continuously searching for innovative ways to stand out and draw the attention of their target audience. One unique marketing tool that offers immense potential for businesses in the Chattanooga area is using vehicle wraps. Organizations can effectively promote their brand while traversing the city by transforming their vehicles into eye-catching mobile billboards. Printree, a leading provider of high-quality printing services, specializes in creating custom-designed vehicle wraps that make an unforgettable impact on those who encounter them.
Vehicle wraps provide numerous benefits over conventional marketing methods, such as cost-effective exposure and the ability to reach thousands of potential customers daily. As a mobile marketing strategy, vehicle wraps build brand awareness and grow your audience. They help your business stand out on the road and provide advertising opportunities that static advertisements might miss. Furthermore, as a one-time investment, vehicle wraps continue to generate impressions over many years, with minimal upkeep costs, making them an economical alternative to repetitive, expensive print or digital campaigns.
In this blog post, we will discuss the advantages and potential of using vehicle wraps as a marketing tool, tips for creating memorable vehicle wrap designs, how Printree delivers top-quality, custom vehicle wraps for businesses, and ways to measure the impact of your vehicle wrap campaigns. Join us as we explore how you can harness the power of vehicle wraps and drive your Chattanooga business's growth with Printree's expert assistance.
The Power and Advantages of Vehicle Wraps as a Marketing Tool
Vehicle wraps offer numerous benefits as a marketing tool, including:
1. Increased brand exposure: Transforming your vehicle into a mobile billboard helps generate thousands of daily impressions, effectively promoting your business while driving around town.
2. Cost-effectiveness: Though the upfront cost of vehicle wraps may seem steep, their longevity and minimal maintenance expenses make them an economical alternative to traditional advertising methods with recurring costs.
3. Reaching diverse audiences: Utilizing vehicle wraps exposes your brand to various demographics and locations, leading to a broader customer base.
4. Non-aggressive marketing: Vehicle wraps don't disrupt people's daily activities, allowing potential customers to take notice of your brand without feeling annoyed or overwhelmed.
Tips for Creating a Memorable Vehicle Wrap Design
An effective vehicle wrap design should be engaging and memorable. Following these tips will help you create a standout wrap:
1. Focus on simplicity: Opt for a clean design and clear messaging. Avoid overcrowding your wrap with excessive information or intricate visuals.
2. Prioritize brand consistency: Incorporate your company's logo, color palette, and fonts to ensure a consistent look across all marketing materials and foster brand recognition.
3. Emphasize readability: Choose easily readable fonts and high-contrast color combinations to ensure your message is legible, even from a distance.
4. Use attractive visuals: Select compelling imagery that complements your brand and captures the attention of your target audience.
How Printree Delivers Quality, Custom Vehicle Wraps for Your Business
When partnering with Printree for your custom vehicle wraps, you gain the advantage of working with a team committed to delivering exceptional results, summarized as follows:
1. Expert collaboration: Our in-house professionals are well-equipped to understand your business objectives, audience, and design requirements while collaborating closely with you to create the ideal vehicle wrap design.
2. State-of-the-art technology and materials: We employ advanced printing technology and high-quality materials to produce vibrant, durable, visually stunning vehicle wraps that make a lasting impression.
3. Comprehensive services: Printree's partnership extends beyond design and production. Our team ensures the proper installation of your vehicle wraps, guaranteeing your marketing materials are displayed impeccably.
4. Customer satisfaction: We pride ourselves on providing superior customer service and support throughout the process, ensuring your satisfaction remains our top priority.
Measuring the Impact of Your Vehicle Wrap Campaign
Assessing the impact of your vehicle wrap campaign is crucial to refine and improve your marketing strategy. Here are some methods for evaluating its effectiveness:
1. Brand awareness: Observe the increase in brand recognition and recall among your target audience following the implementation of your vehicle wrap campaign.
2. Lead generation: Track the number of leads or customer inquiries generated directly from your vehicle wraps and monitor conversion rates from these leads.
3. Customer engagement: Use social media or other platforms to gauge public response, such as comments, shares, or engagement with your company's vehicle wrap content.
4. Analytics and research: Conduct surveys or analyze website traffic and social media metrics to identify correlations between your vehicle wrap campaign and positive business outcomes.
Conclusion:
Vehicle wraps have the potential to revolutionize your business's marketing efforts, offering cost-effective and impactful advertising solutions in the competitive Chattanooga market. Printree specializes in delivering top-quality, custom vehicle wraps that visually captivate their audience and effectively communicate your brand's message to a wide audience.
By partnering with Printree, you benefit from our team's expertise and commitment to exceptional results, ensuring your Chattanooga business's growth and success. From design to installation, we'll stand by your side every step, empowering you to drive your brand forward with eye-catching
car wraps in Chattanooga
that leave a lasting impression.