Printing Business Brochures: Here's Why You Should Do So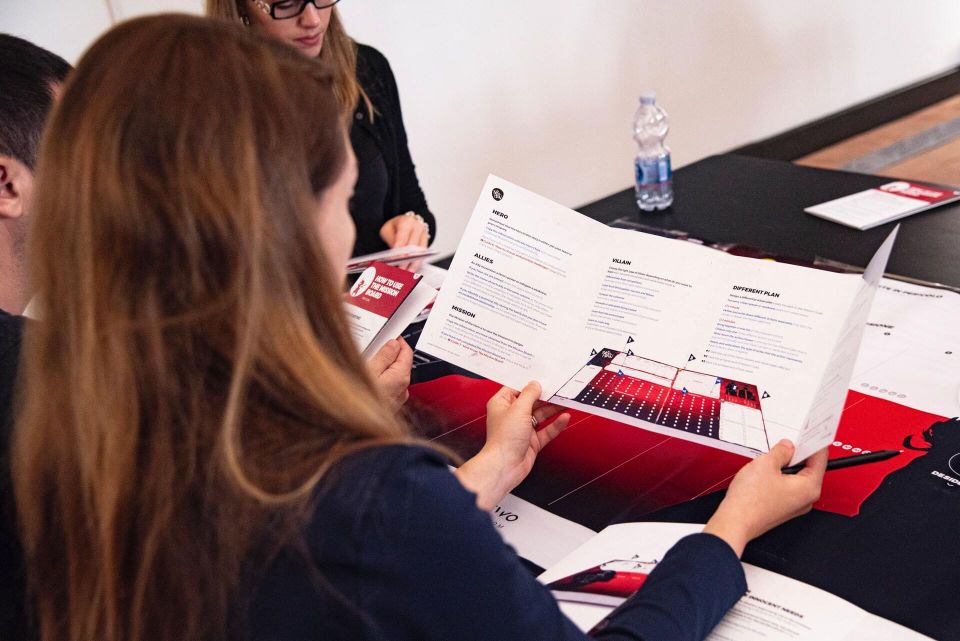 Businesses continue to employ printed materials, especially brochures, in a world dominated by digital elements. According to statistics, 80 percent of consumers who pick up a brochure plan to visit the promoted business or company.
This just means that for many businesses, printed brochures are still a potent and cost-effective marketing tool. Customers are reminded that your company is professional and committed to providing high-quality products or services through brochures.
Indeed, brochures are something that you should include in your marketing strategy. Read on to learn a few of the advantages of printing brochures for your company.
Cost-Effectiveness
Printing brochures is a foolproof and low-cost approach to selling your products or services. Finding a reputable printing company and printing as many copies as you wish is all you have to do. Brochures will always get the word across wherever you leave them for potential customers to pick up.
Impact 
A printed brochure's capacity to make a lasting impression on your target audience is one of its most crucial benefits. This is not exactly the case with online advertisements, which only show sporadically. On the other hand, brochures make it easier for consumers to take their time perusing printed brochures and even refer back to them afterward.
Information 
Your business can utilize brochures to compile and distribute important information on a variety of topics. In contrast to some online outlets like certain social platforms, where the amount of information you can include is significantly limited, a brochure with efficient design allows you to compact all relevant information about your products or services.
Tangibility
Unlike other kinds of marketing materials, brochures can be held and felt by potential customers. This means that their capability to interact directly with your business is key to convincing them to make a purchase. Even though online marketing seems to be the most popular form at the moment, a growing number of individuals are wanting to feel the goods in their hands.
Trust-Building
Adding valuable materials to your brochures will pique the interest of potential buyers as soon as possible. You have the freedom to include all vital information about your offerings and make sure you have a concise message. In this regard, a brochure offers the buyer the idea that your company is trustworthy.
Versatility
Brochures can be disseminated in a variety of methods, such as:
Bulletin boards or kiosks
Exhibitions, trade shows, and other events  
Lobbies and similar areas
Purchased packages
Shopping / tourist locations
Things to Consider
After exploring the advantages of brochures, it is time to familiarize yourself with elements to pay attention to in crafting your brochures. They are the following: 
Business information - Of course, you want the recipient to learn more about you and your company. Keep your company information short and easy to read, emphasizing the most critical points. In addition, always provide your contact information and business address.
Copy - While images are essential, you will also want to make sure your text content is clear and straightforward. You want to incorporate relevant facts while writing appealing copy.
Images - All of your images should be of good quality. In this regard, choose top-notch photographs of your products or services for the promotion. 
Logo - If you want your logo to look its best, make sure it is at the highest possible resolution. This is a key step in attracting your target audience and making sure they get drawn to buying from your enterprise.
Services or Products - What exactly do you offer? Use bullets to create brief descriptions of your products or services. After all, you want to be clear about what you are bringing to consumers and what benefits they can gain. 
Conclusion
Obviously, there are a lot of benefits to using printed brochures to market your products or services. They are an affordable yet effective way to draw in more customers who will build a relationship with your brand.
Do you need
high-quality printing
services? Turn to Printree, a reputable part of the printing industry in Chattanooga since 1997. We are devoted to making your business message stand out with superior craftsmanship and timely delivery of your signs and graphics. Call us for a quote today!