6 Great Reasons to Invest in Vinyl Wraps for Your Fleet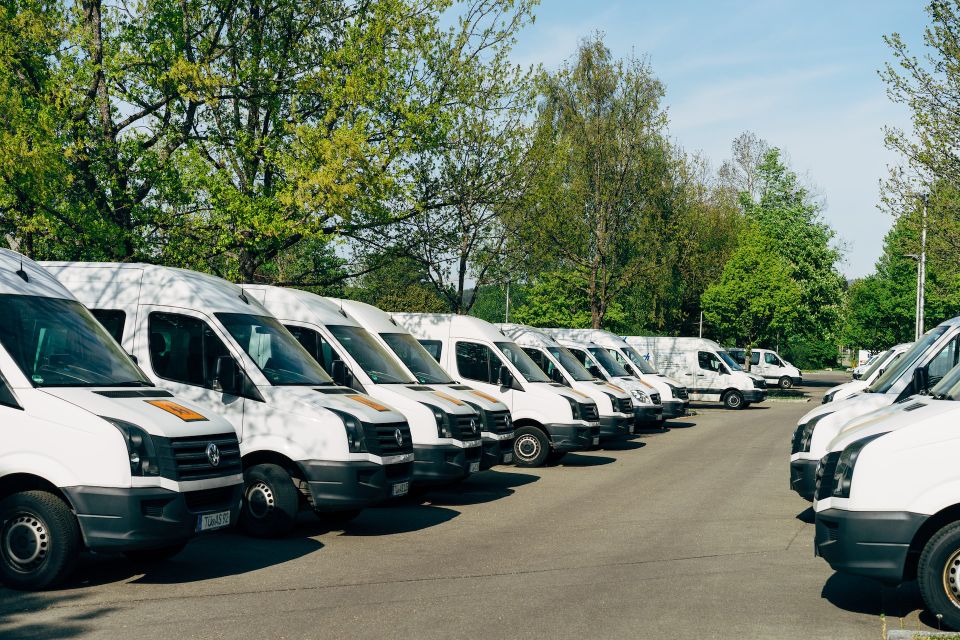 As a business owner, you're always looking for ways to get your brand out there and seen by potential customers. Of course, there are so many ways to do this. You can advertise your brand on social media, set up posters, rent billboards, and so on. However, if you already have a fleet of vehicles that the public sees all the time, then one great way to market to your audience is with vinyl wraps!
That being said, if you're wondering why you should invest in such a marketing tactic, here are six great reasons to consider:
1. It's an Affordable Way to Advertise
Vinyl wrapping is just as affordable as a paint job, and it can last for up to five years. That means you'll be able to get your brand out there… and since they last long, you won't have to do any replacing anytime soon!
2. It's a Great Way to Get Noticed
There's no doubt about it! A vinyl-wrapped vehicle is going to turn heads. And the more people who see your brand, the more likely they are to remember it when they need your products or services. Really, just think about your vehicles driving through a populated area. Plenty of people are going to see it, and your brand is just going to be more well-known.
3. It's a Great Way to Protect Your Vehicle
Marketing isn't the only thing that a vinyl wrap can do! A vinyl wrap will protect your vehicle's paint job from scratches, weather damage, and other wear and tear. That means your vehicle will look great for years to come, and you won't have to worry about costly repairs.
4. It's Easy to Care For
A vinyl-wrapped vehicle is very easy to take care of. You can simply wash it with soap and water, and it will look like new. There's no need for special cleaners or polishes, both of which can prove costly in the long run. Soap and water themselves are pretty affordable, and with a quick cleaning job, your car can look great in no time at all!
5. It's Easy to Change
If you ever want to change the look of your vehicle, it's easy to do with a vinyl wrap. You can simply remove the old wrap and apply a new one. It's as simple as that!
6. It's Eco-Friendly
When you vinyl wrap your vehicle, you're actually doing something good for the environment. That's because vinyl wraps can be recycled, so you're not contributing to the pollution problem.
Conclusion
So, if you have a fleet of vehicles, don't let them go to waste just doing what they're intended to do. Turn them into marketing mediums with vinyl wraps, and you'll ensure that wherever your fleet goes, your brand goes with them. Not only is this a great and affordable way to spread your brand to your audience, but also an efficient way to reach the eyes of people who may have never heard of your brand before!
Printree offers high-quality printing, signage, and vehicle wraps in the Chattanooga area. If you are looking for
durable vinyl wraps
for your fleet, reach out to us today!