The Five Advantages of Wall Wrap Graphics in the Workplace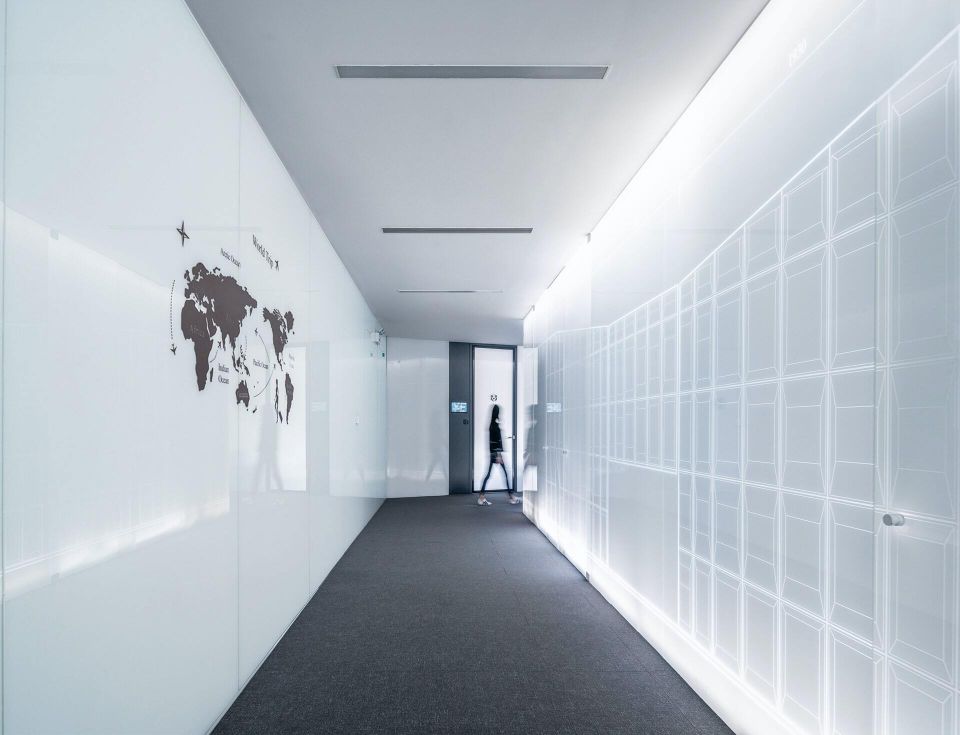 Workplace aesthetics is a major consideration for small and large businesses alike. After all, your office is where you are most productive. It's also the location where you may entertain potential clients
One can surmise that the workplace plays a significant role in a company's success, which is why business people must take time to consider its look and layout.
With that said, this article will discuss the perks of using wall wrap graphics in the workplace.
What Are Wall Wrap Graphics?
Wall wrap graphics are full-spectrum wall graphics typically manufactured using premium materials. Aside from the high-quality make, wall wrap graphics are recommended for the workplace because of their durability and versatility. Regardless of the printing services you choose, you can customize wall wrap graphics to fit the theme of your workplace.
What Are the Advantages of Using Wall Wrap Graphics in the Workplace?
1. Unforgettable First Impression
You have likely read articles and seen online testimonials discussing how vital first impressions are.
Well, chances are your clients will form an opinion about your business based on the look of your workplace.
If your office has aesthetically pleasing wall wrap graphics that set it apart from your competition, clients may be more inclined to do business with you.
2. Efficient Marketing Tool
Your website, products, and services are marketing components in and of themselves. However, printing and applying wall wrap graphics in the workplace presents an opportunity for your business to make a lasting impression.
When you have eye-catching wall wrap graphics, you can use them as a marketing platform by further solidifying your brand.
Doing so can help you stand out in potential clients' minds, thereby leading to increased engagement and sales.
3. Unique Branding Asset
Your workplace is an extension of your brand, so it should represent you well, all while leaving a lasting impression on your current and potential clients.
Printing customized wall wrap graphics for your office is a cost-effective way of improving your brand identity.
Wall wrap graphics can help create a positive brand image while enhancing your workplace's look at the same time.
4. Great for Recruiting and Retaining Employees
If you want to attract and keep top talent, you must focus on making your workplace attractive to employees.
Printing wall wrap graphics for your business is a great way to accomplish the task. When you have interesting graphics on the walls of your workspace, employees will feel more comfortable and appreciated.
In turn, they will be more productive and likely to stick with your company for the long haul.
5. Easy to Maintain
It may be a little-known fact, but workplace wall wrap graphics are low-maintenance, something business people—especially small business owners—can appreciate.
High-quality wall graphics are manufactured to withstand harsh conditions, such as direct sunlight and extreme temperatures.
In other words, you won't have to worry about maintaining wall graphics.
Conclusion
Wall wrap graphics aren't only for storefronts and vehicle wraps. They also work well in the workplace. Wall wrap graphics are a simple way to enhance your brand, attract and keep employees, and improve productivity.
If you're looking for a shop that offers
high-quality printing in Chattanooga
for your wall wrap graphic needs, you should consider Printree. We have established a reputation for providing quality wrap designs and printing services to a wide range of clients. Call us today to get your wall wrap graphics printed!