7 Benefits of a Vehicle Wrap to Advertise Your Business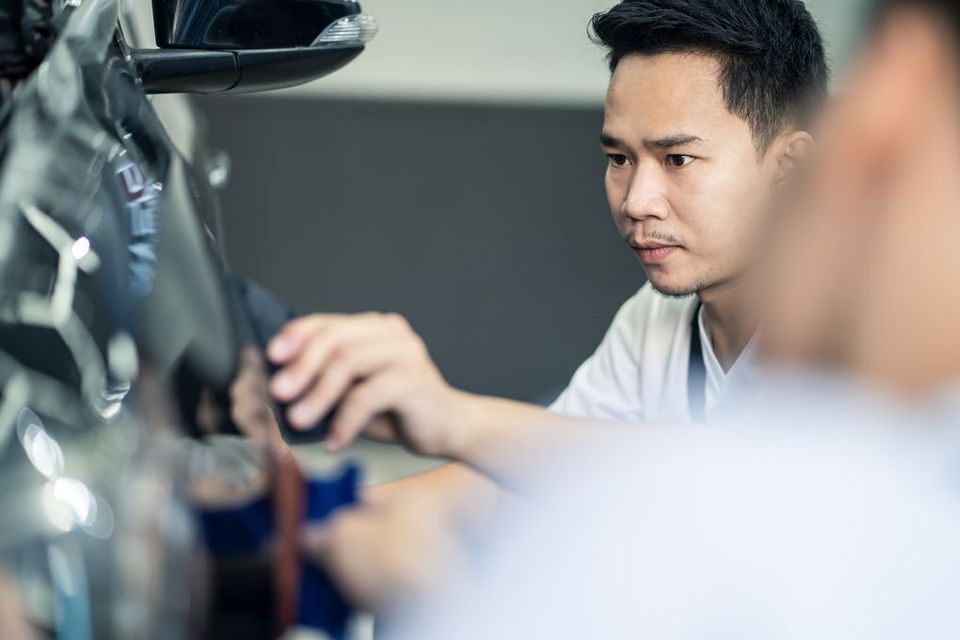 Vehicle wraps are extremely effective at making a great first impression. Not only will people see your vehicle wrap when they are driving, but they will also see it when they are walking, biking, and taking public transportation. That way, your message will reach a large audience.
Here are some of the benefits of using a vehicle wrap to advertise your business.
1. Increases Brand Awareness
The wrap will help people recognize your business name and logo, which can lead to an increase in sales or new customer leads. If your vehicle is seen by a large number of people each day, it could result in several new leads over time.
2. ​Can Lead to a High ROI
A vehicle wrap can lead to a high return on investment (ROI), which can help you meet your business goals. For example, if you are launching a new product, a vehicle wrap can help you generate brand awareness quickly, which can lead to more sales. Or, if you want to increase traffic to your brick-and-mortar location, a vehicle wrap can lead people to your location.
3. Offers Affordability
The cost of a vehicle wrap is affordable. In fact, per impression, a vehicle wrap costs much less than the average billboard and is typically seen by more people.
4. Offers Long-Term Marketing
A vehicle wrap can be used to promote your business for an extended period of time. Your vehicle wrap can remain on your car, truck, or van for as long as you need it. For example, if you plan to promote your business at a trade show or event, you can place a vehicle wrap on your company's vehicle and you can keep it even after the event. This can help your business stay visible as you travel around town.
5. Offers Flexibility
A vehicle wrap can be changed if you decide you want to advertise a different product or you want to promote your business in a new way. You'll be able to change the message on the vehicle wrap to suit your business goals. This lets you adapt to changing marketplace conditions.
6. Helps Build Long-Lasting Relationships with Prospects
When you place a vehicle wrap on your business car, truck, or van, you can develop a strong relationship with potential customers. People will see your business name or logo on a regular basis, which can help create a bond between you and prospective customers. If you are interested in developing a long-term relationship with prospective customers, a vehicle wrap can help accomplish that goal.
7. Gets Your Message Noticed
A vehicle wrap can help get your message noticed in the community. Consumers typically pay more attention to vehicles and read the text that is placed on them rather than read the average roadside advertisement. They also tend to take pictures of the vehicles and share them on social media.
Conclusion
When it comes to advertising your business, you have many options. A vehicle wrap is one good way to advertise your business. It is flexible and effective and can lead to a high return on investment. If you run a business, you should consider a vehicle wrap to help expand your business and increase brand awareness.
Printree creates custom
vehicle wraps in Chattanooga
. Whether you are a small or large business, we create vehicle wraps that can take your business to the next level! Contact us today to get started!