Using Postcard Marketing to Grow and Expand Your Business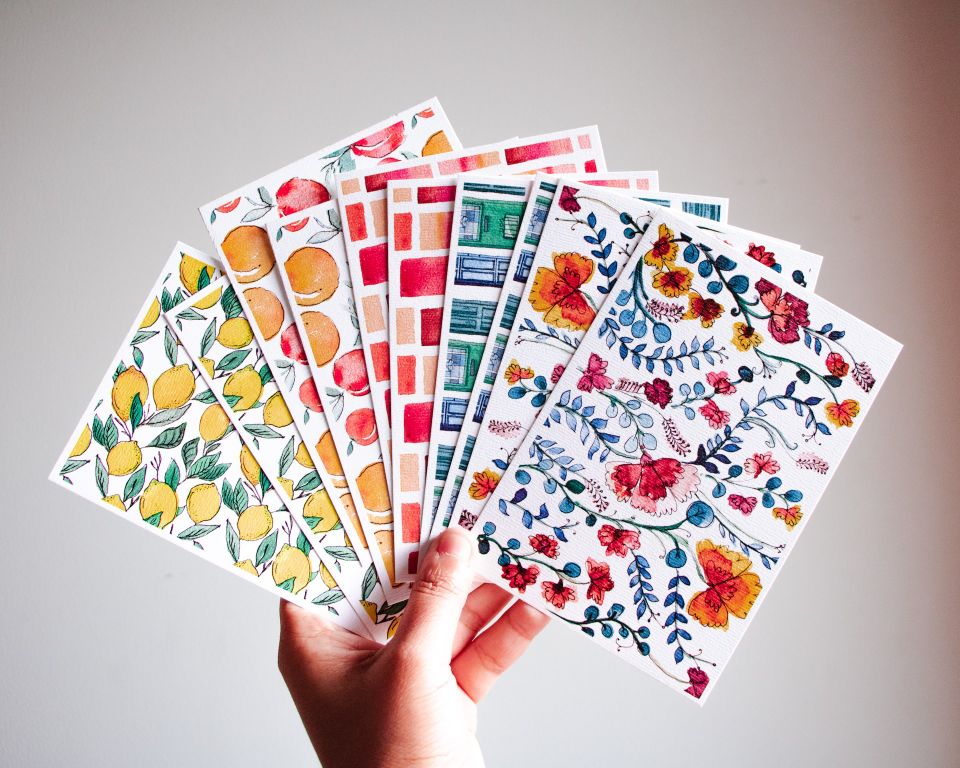 Postcard marketing is an effective and efficient way to reach potential customers and promote a business or product. Postcards are a relatively inexpensive marketing tool that can be used to create a powerful and memorable impression on customers. Postcards can provide a visual, interactive, and direct way to communicate with customers.
What Are the Advantages of Postcard Marketing?
Postcards can be used to send out coupons, reminders, and promotions, as well as to thank customers for their loyalty. Here are some of the advantages of postcard marketing.
1. Cost-Effective
Postcard marketing is one of the most cost-effective forms of marketing. You can send out postcards to hundreds of people at a fraction of the cost of other forms of marketing. This makes it an attractive and affordable way to reach out to customers.
2. Personalization
You can include images, text, or even a personal note to make the message stand out. This will help to make customers feel more connected to your brand and increase the chances of them taking action.
3. Versatility
From promoting special offers to sending out reminders, you can use postcards to do so. You can also use postcards to promote events, announce new products, or even thank customers for their loyalty. This versatility makes it an ideal choice for any type of business.
4. Quick Delivery
Postcards can be sent out quickly and easily, which makes them a great choice for businesses that need to reach out to customers in a hurry. This is especially useful if you need to send out a promotion or reminder quickly.
Tips When Implementing Postcard Marketing
However, there are some important tips to keep in mind when you are implementing postcard marketing. Here are some tips for successful postcard marketing:
1. Choose the Right Size
Postcards come in various sizes and it is important to choose the right size for your marketing campaign. Consider the size of your message, the number of images you want to include, and the space needed for contact information.
2. Choose the Right Design
Your postcard should have an eye-catching design that will grab the attention of your customers. Make sure to use colors, fonts, and images that reflect your brand.
3. Include a Call to Action
Make sure to include a call to action on your postcard that encourages customers to take action. This could be signing up for a newsletter, visiting your website, or making a purchase.
4. Make It Personal
Personalization is key when it comes to postcard marketing. Include your customer's name and a personalized message that will make them feel special.
5. Include Contact Information
Make sure to include your contact information such as your website, phone number, and email address. This will make it easier for customers to reach you.
6. Track Your Results
Keep track of your postcard marketing efforts. Track how many postcards you send, how many customers respond, and how many sales you make. This will help you determine if postcard marketing is an effective way to reach your target audience.
Conclusion
Postcard marketing can be a great way to connect with potential customers and promote your business. However, it is important to consider your audience and design your postcards in a way that will appeal to them. Additionally, make sure to proofread your postcards before sending them out, as errors can reflect poorly on your business. With a little planning and effort, postcard marketing can be a great way to reach new customers and grow your business.
If you are looking for
printing services in Chattanooga
? You can work with us at Printree. We offer high-quality printing services whether it's for signages, business cards, posters, or more. Get in touch with us to avail of our printing services at Printree.