Transform Your Chattanooga Business with Printree's Large Format Printing Services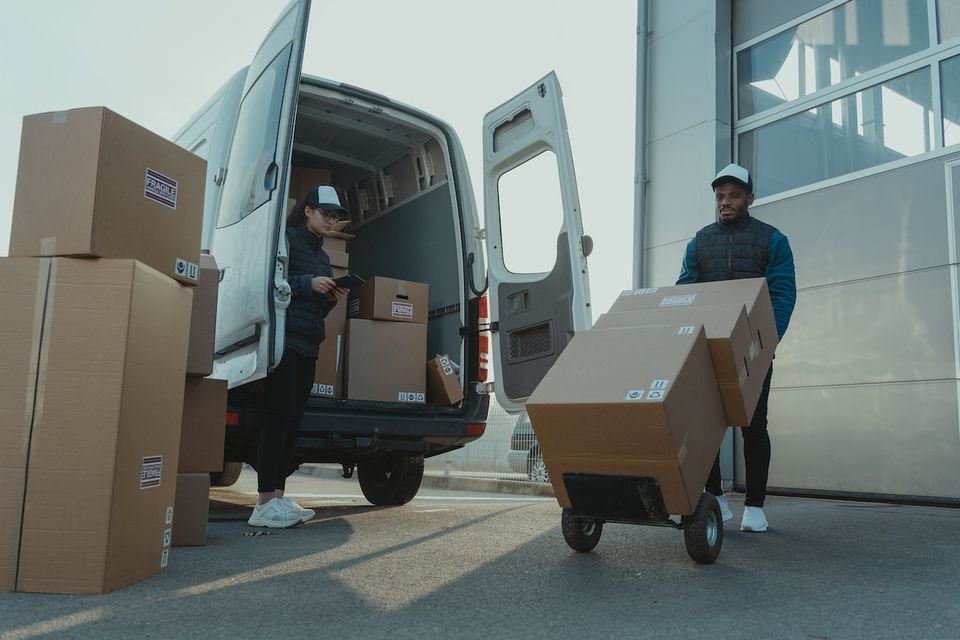 In today's competitive business landscape, Chattanooga businesses are constantly seeking ways to stand out and captivate their target audience. One unique and highly effective method of doing so is through large format printing - an eye-catching and versatile marketing tool that can make a lasting impact. Printree specializes in providing high-quality large format printing services designed to meet the unique needs of your business, giving you an edge over competitors and amplifying your promotional efforts.
Large format printing refers to the production of visually striking, oversized graphics using state-of-the-art digital printing technology. This technique allows businesses to create high-resolution, vibrant designs on a grand scale, capturing the attention of potential customers and leaving a memorable impression. Suitable for various applications, large format printing can be utilized for banners, posters, signage, window graphics, and more - offering endless opportunities to boost your marketing efforts and engage your audience.
By partnering with Printree, Chattanooga businesses can harness the power of large format printing to make a significant impact on brand visibility and customer engagement. Our team of experienced professionals work closely with clients, ensuring the highest level of quality and meticulous attention to detail in every project. In addition, our commitment to customer satisfaction runs deep; we understand the importance of collaboration and clear communication to achieve your marketing goals.
In this blog post, we will explore the advantages of implementing large format printing into your Chattanooga business practices and delve into each aspect of the process - from selecting the right materials and design to the expert services provided by Printree. Additionally, we will showcase real-life examples and success stories of businesses that have effectively utilized large format printing to elevate their marketing and visibility efforts. So, let's dive in and learn more about how your business can benefit from Printree's large format printing services!
What Is Large Format Printing and its Various Applications
Large format printing, also known as wide-format printing, produces visually striking and oversized graphics designed to capture the attention of potential customers and leave a memorable impression. This printing technique uses advanced digital printers to create high-resolution and vibrant designs on large materials, ensuring maximum impact for your marketing efforts.
Large format printing has numerous applications suitable for various industries and business needs. Some of the most common uses include:
1. Banners: Perfect for promoting events, sales, or special offers, banners ensure maximum visibility and attract attention.
2. Posters: Whether for advertising a new product or highlighting your current promotion, large format posters are an engaging method to communicate your message.
3. Signage: From wayfinding signs to informational displays, large format signage helps guide and inform customers while reinforcing your brand identity.
4. Window Graphics: Custom window graphics are a creative way to attract foot traffic and make a captivating impression on potential clients.
The Impact of Large Format Printing on Your Chattanooga Business
Investing in large format printing offers multiple benefits for Chattanooga businesses looking to strengthen their marketing campaigns and customer engagement. Here are some key advantages:
1. Boosting brand visibility: Large format printing ensures that your marketing message stands out from the competition. With eye-catching graphics and vibrant colors, businesses can effectively showcase their unique offerings and attract new customers.
2. Enhancing customer engagement: Attractive visuals contribute to creating a positive experience for customers, leading to a higher likelihood of interaction and ultimately, conversions.
3. Gaining a competitive edge: By leveraging large format printing, businesses demonstrate their commitment to quality and professionalism, increasing brand credibility and trust among potential clients.
4. Building relationships with the local community: As a Chattanooga business, incorporating large format printing strengthens your connection to the local market, demonstrating that your company is invested in creating positive experiences for the community.
Choosing the Right Materials and Design for Your Large Format Printing Needs
Selecting the best materials and design for your large format printing project is crucial to guaranteeing maximum impact. Here are some factors to consider:
1. Materials: A variety of materials are available for large format printing, including vinyl, canvas, fabric, and more. Selecting the right material for your project will depend on your desired application, as well as factors like durability, weather resistance, and budget.
2. Design: A successful large format design will convey your brand message clearly and effectively, capturing the attention of potential customers. Consider the use of bold colors, legible text, and a coherent design that aligns with your brand's identity.
3. Visual hierarchy: Prioritize the most important elements of your message in the design, ensuring that crucial information is prominent and easily understood by viewers.
Printree's Expertise in Large Format Printing Services
Printree's comprehensive approach to large format printing ensures the highest quality results for each project. Here's how our team of professionals sets us apart from the competition:
1. State-of-the-art equipment and technology: Our cutting-edge printers provide exceptional image quality and color accuracy, delivering a thoughtfully crafted final product that will impress your audience.
2. High level of quality and attention to detail: From design to production, our team is dedicated to upholding the highest standards, ensuring that each project effectively communicates your brand message and brings your vision to life.
3. Commitment to customer satisfaction and collaboration: We believe in fostering a strong relationship with our clients, working closely with you to understand your marketing objectives and craft solutions tailored to your unique needs.
Conclusion
Incorporating large format printing into your Chattanooga business strategy can significantly enhance your visibility, customer engagement, and marketing success. From selecting the right materials and design to partnering with a dedicated team of professionals like Printree, there's no shortage of opportunities to elevate your brand presence and make a lasting impression on your target audience.
Looking for high-quality printing, signage, or vehicle wraps in Chattanooga? Look no further than Printree! Our team of experts specializes in
custom designed printing in Chattanooga
, ensuring that your brand stands out from the crowd. Contact us today to learn more about our services and get started on your next project!