5 Major Benefits of Having Signages for Your Sports Facility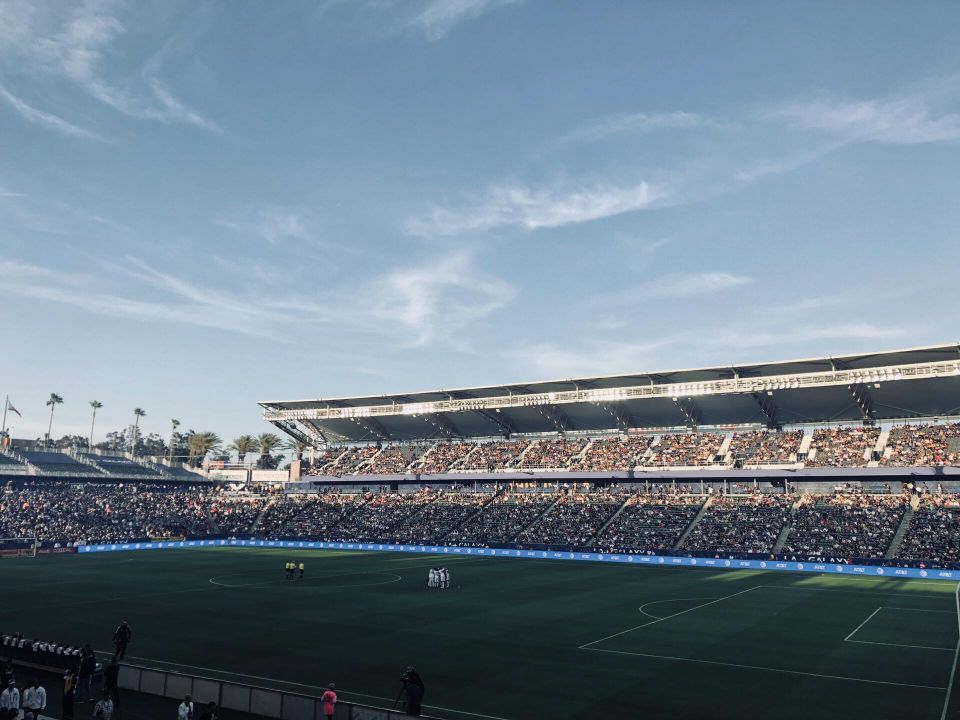 For facilities of all sizes, digital signage is essential in providing an innovative experience that improves the fan and visitor experience in several ways. Sports facilities are fantastic venues to watch thrilling games and events. Still, they may be crowded during game night, making it challenging for attendants to locate their seats and their way around the facility. This is just one of the many logistical problems of a packed venue.
Using signage can make a facility easier to navigate and make it easier for you to find your way to your seats. You wouldn't want to spend the big game looking for your seats or figuring out where to go.
Here are some ways signages can enhance your sports facility:
1. Helps Visitors Find Their Way Around
The use of great digital signage or creative wayfinding signage allows visitors to find their way around a sports facility easily. Furthermore, visitors can find critical areas like bathrooms, concession stands, and merchandise stands.
Moreover, it helps guide visitors and fans to their seats, eliminating the stress of wondering where they should go. Large stadiums and arenas that host athletic events and concerts can benefit from this. Customers can find their way around a building with the aid of signage.
2. Makes Your Facility More Visually Appealing
A
wall wrap
is a great option. Your sports facility may be more aesthetically appealing by installing a wall wrap to complement your digital displays that show advetisements and announcements about future events. That way, you gain more exposure and make more visitors aware of your sports facility.
Signs and displays
can also help you gain additional advertising revenue. The best signage can help you gain additional revenue and make your sports facility more attractive.
3. Showcases Your Home Team's Customs and Traditions
You may use signage to show off your team's traditions if you own or support a sports team. Show highlights from previous games and photographs of past victors on displays.
This is great when you want to showcase your team's history, especially if you have a new stadium or dazzling displays.
While signage is a great way to showcase your team's history, You can also use it to promote upcoming games. Furthermore, you can use signage for advertising upcoming events and specials, which can help draw fans to your sports facility.
4. Helps You Stand Out From the Crowd
Signage is an effective way to stand out from the crowd if you have a sports team. Digital signage and creative wayfinding signage give visitors a one-of-a-kind experience, sure to make them talk about your sports facility to others.
Therefore, you can use signage to promote your services and showcase upcoming events. That way, your facility will have a unique feel and be distinguishable from others.
5. Makes a Big Impact On Versatility and Visibility
With the best signage, you can significantly impact versatility and visibility. You can use signage for various purposes, such as promoting and advertising events, displaying information about your sports facility, and more.
Moreover, creative wayfinding signage can be used to make a significant impact on the visibility of a sports facility. That way, you can make your sports facility more visible and noticeable to others. This is especially beneficial if you want your facility to be known in the area.
Conclusion
Signage allows you to showcase your sports team's history, draw attention and make your sports facility more visually appealing. Therefore, signage is a great way to make a sports facility more visually appealing, fun, and exciting.
If you need professional
sign printing in Chattanooga
, go no farther than Printree! We are a sign and graphics company located in Chattanooga, TN. You can count on us whenever you need signs or graphics to create a thorough branding approach. Call now to get a quote!