Debunking the Most Common Myths About Vehicle Wraps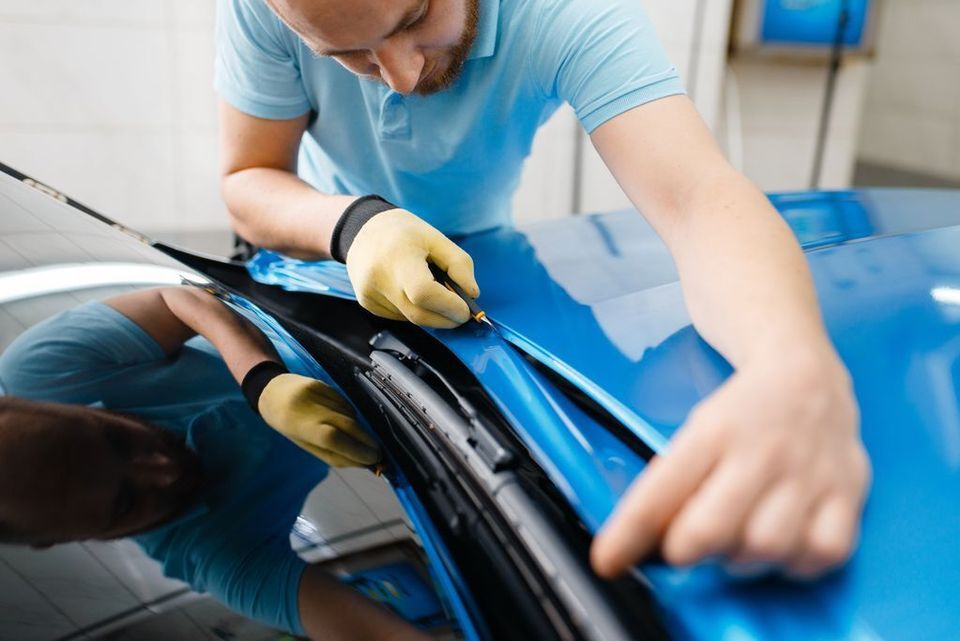 Vehicle wraps are a type of advertising placed on the outside of a vehicle to promote a brand or business. Vehicle wraps can typically be seen on vehicles used strictly for business purposes and are an excellent option for SMBs looking for a cost-effective way to advertise.
While vehicle wraps are a great way to promote a brand or business. Let's debunk some of the most common myths about vehicle wraps. Here's what you need to know:
"Vehicle Wraps are Bad for the Car."
This is one of the biggest myths we hear about vehicle wraps. The truth is vehicle wraps are perfect for a car. A great vehicle wrap is made from a high-quality material made to protect the vehicle's exterior from the sun's UV rays and other natural weather conditions.
It all comes down to what kind of wrap you are using. The key is choosing a high-quality vehicle wrap, such as one from 3M, that is made from a material that protects your car and is made to last.
"Vehicle Wraps Require a lot of Maintenance."
This may be another myth about vehicle wraps, but it is not true. Vehicle wraps are applied just like any other graphic on a car.
To be sure, some vehicle wrap companies provide full service and will come to the vehicle's location to apply the wrap. Some companies even have mobile vehicle wrap application shops that can be booked.
"Vehicle Wraps is Expensive."
This myth about vehicle wraps may be true with some companies, but it isn't true with all companies. As you likely know, companies out there will overcharge you for vehicle wraps. However, some companies will provide you with quality wraps for a competitive price.
To find out which companies are charging you too much and which companies are charging you a fair price, you should do your homework. Understanding everything that goes into a quality vehicle wrap will help you find reasonable pricing.
"Vehicle Wraps Will Not Work for My Business."
If your business does not frequently drive around in a car, a vehicle wrap may not be for you. However, a vehicle wrap may work perfectly for companies that drive around.
While vehicle wraps are not for everyone, it is essential to note that they are an excellent way for businesses to advertise.
Whether you want to take on a new marketing initiative or boost your existing marketing efforts, vehicle wraps may be the perfect fit for your business.
The Bottom Line
Overall, a vehicle wrap is a fantastic way to get exposure for your business, no matter what type of business you have. It all comes down to which kind of vehicle wrap you choose and how you utilize the vehicle wrap going forward.
While there are some common myths about vehicle wraps, the truth is that they can be great for a business. While not every business is a good fit for vehicle wraps, many businesses will find that vehicle wraps are the perfect way to advertise their brand or business.
If you are looking for the best place to print
car wraps and more in Chattanooga
, we can help you! Here at Printree, we offer high-quality printing, signage, and vehicle wraps in the Chattanooga Area. Contact us today to learn more or get started!