How to Write an Effective Marketing Brochure - Our Guide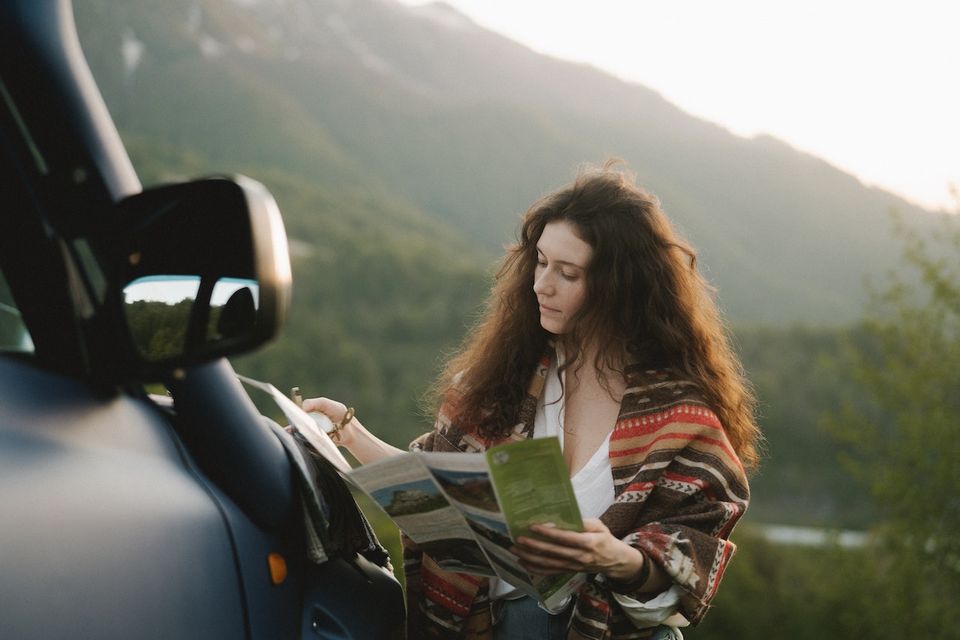 There are many examples of print advertising in everyday life, such as billboards, leaflets, and poster advertisements. Flyers are the primary means by which most potential customers learn about new attractions or businesses.
Since a brochure is vital to your marketing plan, you should always look for better ways to write one.
Using Brochures as a Marketing Tool
Trying to figure out how to incorporate brochures into your marketing plan? Four strategies to use brochures (print and digital) to sell your business are listed here.
A lead magnet or printable asset: Using an instructive digital brochure (such as an industry study) as a lead magnet or downloadable for potential clients can help you build your mailing list while you're at it.
Marketing at the point of sale: In brick-and-mortar stores where your target audience is likely to shop, place your brochure near the point of sale.
Direct mailing: Following up with customers who have inquired about your product or service by mailing or emailing them a brochure.
Handed out as part of events: Distributing brochures at trade exhibitions and industry events is an excellent way to reach potential buyers.
Creating a Great Digital or Print Brochure 
We'll show you how to build a brochure that will pique the interest of potential consumers.Now that you realize the benefits of having a strong one on hand.
1. Decide What You Want Your Brochure to Accomplish
We learn from basic marketing frameworks like AIDA that clients move through multiple stages before they are ready to buy. You're trying to reach a specific demographic with a brochure.
2. Make an Outline and a Plan of Action 
The length of a brochure can range from three to around 32 pages. You must decide how much and what kind of information to include and how much detail you want to put into each section.
Front and rear covers are ideal places for a headline and a call to action. Then, focus on the content covered on those two pages.
3. Put Your Thoughts Down on Paper 
Your digital brochure can be more appealing to your intended audience in various ways. Consider incorporating the following ideas to improve the visual appeal of your content:
Change the fonts you're using: To keep things interesting, use no more than two or three different typefaces and font sizes on a single page of text. This can also aid in creating a visual hierarchy, improving your text's readability.
Add "call-out boxes" to the design: Text boxes with a bright highlight color make your content stand out. Call-out boxes highlight important details about your company or helpful hints for your target audience.
4. Use Eye-Catching Images 
Graphics allow readers to pause their reading if they're hurrying or skimming through the text. As much white space as feasible should be used in the brochure's design, with complementing colors and clear typefaces.
Venngage claims to have
improved traffic and revenue by 400% using simple infographics. 
5. Include a "Call to Action" 
Create a user-friendly experience for visitors so they can learn more about you. Include a QR code on the publication's back cover.
Do you wish more people would follow you on social media? It is important to incorporate your handles by utilizing the correct icons.
If you want people to keep your brochure until the end of the sales process, make it useful to them. Include relevant information to make it easier for customers to complete the desired action. Including a map of the greatest camping spots in the state could be a good idea for a firm that sells outdoor goods.
Conclusion
An effective marketing brochure should include certain key elements to succeed. By including the key elements we've listed above, you can create an effective marketing brochure that will help to promote your product or service.
We can assist you if you are looking for the best source for
custom-designed printing
for your brochures and more! Printree in Chattanooga provides high-quality printing, signage, and car wraps. Get in touch with us now to learn more or to get started!