Guide to Choosing Between Tri-Fold and Bi-Fold Brochures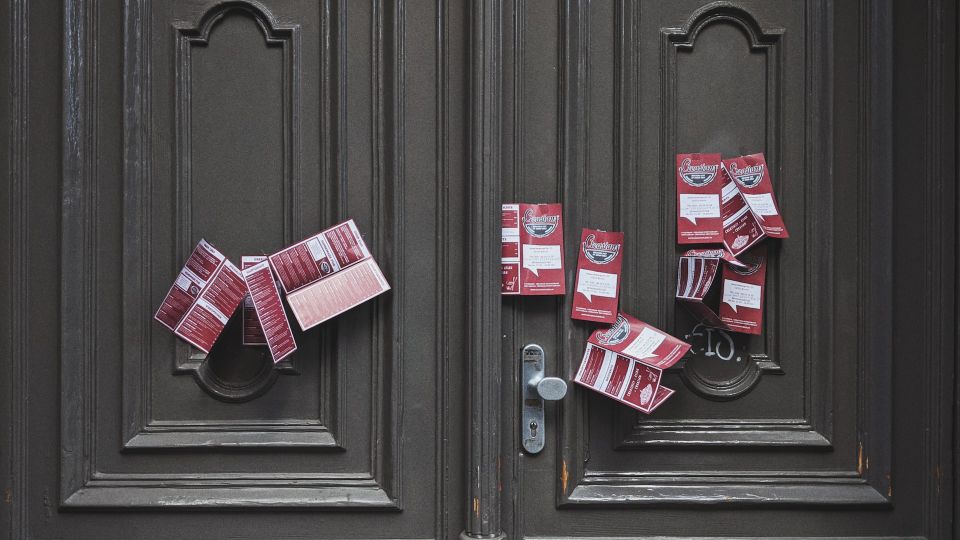 Are you looking to create a brochure for your next marketing campaign but can't decide between a Tri Fold or Bi-Fold brochure? Don't worry; you're not alone! Making the right choice between these two types of brochures can be confusing, but you'll be able to make a more informed decision after reading this guide. In this article, we'll go over the main differences between Tri Fold and Bi-Fold brochures, the advantages of each type, and finally, when you should choose one over the other.
Tri Fold Brochures
If you've ever been to a tradeshow or promotional event, you've probably seen tri-fold brochures. These are popular marketing tools used to reach potential customers, and they're everywhere. But what exactly are tri-fold brochures?
Tri-fold brochures are a type of folded brochure that allows you to provide a lot of information in a compact package. They're usually printed on a standard 8.5"x11" sheet of paper that's folded into three sections. This allows you to provide three panels of information, each with its own distinct purpose. The first panel is typically used for a headline, an image, or a call to action. The second panel is used for more detailed information about the product or service being promoted. The third panel is usually used for contact information, a closing statement, and additional images.
Why Use Tri Fold Brochures?
First of all, tri-fold brochures are incredibly versatile. They can be used to promote virtually anything, from a business to a product or service. As they are printed on sturdy paper, they can be used both indoors and outdoors, and they are great for handing out at events or leaving in public places.
Tri-fold brochures are also highly informative. With their three panels, they offer plenty of space to provide detailed information about your product, service, or business. And because they fold up neatly, they are easier to carry around and distribute than other types of brochures.
Moreover, tri-fold brochures are highly customizable. You can customize the text, images, and design of your brochure according to your needs. This allows you to create a unique, eye-catching brochure that stands out from the crowd.
Bi-Fold Brochures
Bi-fold brochures are an effective way to promote your business and increase brand awareness. They are a cost-effective way to share important information with potential customers, and they can be used to advertise products, services, or events.
Bi-fold brochures are typically printed on glossy paper and folded in half to create a four-page booklet. They usually include a cover page, two inside pages, and a back page. The cover page typically features a headline that grabs the reader's attention, along with a logo or image that reinforces the branding. The inside pages provide information about the business, such as products and services, contact information, and more. The back page usually features a call to action, such as signing up for a newsletter, making a purchase, or attending an event.
Why Use Bi Fold Brochures?
For starters, bi-fold brochures are cost-effective. They're easy to make, and you can get high-quality printing without breaking the bank. Using a smaller brochure size can also save money on mailing costs. This is especially beneficial if you're sending out multiple brochures at once.
Bi-fold brochures are also incredibly portable. They fit easily into a pocket or bag, making them ideal for taking along to tradeshows, presentations, or other events. This allows you to easily hand them out to potential customers or clients.
Which Brochure Type to Use
Choosing the right brochure type to use will depend on the purpose of your brochure. If you're looking to create a simple informational brochure, then a bi-fold brochure is a great choice. However, if you're looking to make a more sophisticated brochure with multiple panels, then a tri-fold or even a gatefold brochure may be better suited. Ultimately, it's important to consider the message you're trying to convey and the look you're going for when deciding which brochure type to use.
If you're planning on having brochures and leaflets printed for your next event, Printree is the one to call. We are a leading Chattanooga printing company that offers high-quality printing services for all your brochure needs. Whenever you need
custom-designed printing in Chattanooga
, contact us, and we will be more than happy to help you create the perfect brochures or pamphlets for your event.