Can My Damaged Car Wrap Be Repaired: (And Other FAQs)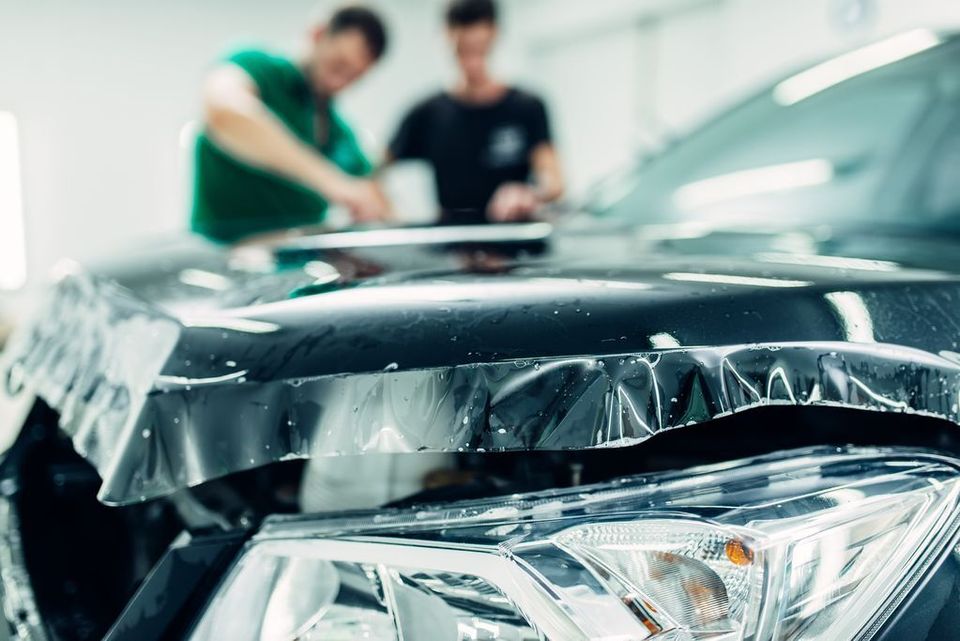 Even if you take care of your vehicle wrap as instructed, damage can still happen. When it does, you'll probably wonder if you can repair the damage instead of replacing the whole wrap. Repair is almost always cheaper than replacement, so can you fix a damaged wrap?
Can My Damaged Car Wrap Be Repaired? (And Other FAQs)
The short answer is yes, you can repair your wrap, but there are a few things to consider first. Specifically, you should determine whether your repair will be economical. If you plan to sell your car soon or if you don't have the money to replace the wrap, you might be better off fixing the damage.
Here are a few considerations to think about before bringing your car to a vehicle wrapping shop:
1 - How Widespread Is the Damage?
If the damage is small and it's in a place that is hidden in your vehicle (such as the underside of a spoiler or the interior of a door), fixing the damage might be a good idea. However, if you have or will soon have to replace the entire wrap, you're probably better off starting over.
2 - What is the Type (and Quality) of the Wrap You Have?
Car wrap material is made of several layers including: a vinyl substrate, the ink that provides color, and a clear laminiate layer.
3 - What Is the Purpose of the Wrap?
Repairing a wrap that is used for vehicle signage is an easy call. Almost anyone can agree that a damaged sign is worse than a new one. Even if the wrap's design is old, if it still fulfills its purpose, you should fix it.
On the other hand, a vehicle wrap that is used for advertising is a bit trickier. The purpose of a wrap with advertising is to get the attention of passersby. If the wrap is damaged and is no longer effective, you should probably replace it.
4 - How Much Does a Repair Cost?
The cost of a repair depends on many factors, including the type of wrap, the extent of the damage, and the type of repair needed. A general estimate can be obtained by contacting a company that repairs wraps.
If you're looking to get an estimate yourself, you can grab an estimate on car wraps and other vehicle graphics.
5 - How Long Does the Repair Take?
The repair process itself will take several hours and will involve your vehicle being in the shop for that time. You will need to get on the schedule.
Conclusion
If you're looking to repair a damaged car wrap, it's important to weigh the costs and benefits of the repair. People who own older cars or who don't have a lot of cash to spare are usually better off getting a permanent fix. Others may decide to save a little money by getting a temporary fix. Whatever your decision, get a few estimates from professionals before you commit to any repairs.
If you are in search of
durable vinyl wraps
, contact Printree. We offer high-quality printing, signage, and vehicle wraps in the Chattanooga Area.