8 Useful Tips on Designing an Effective Business Banner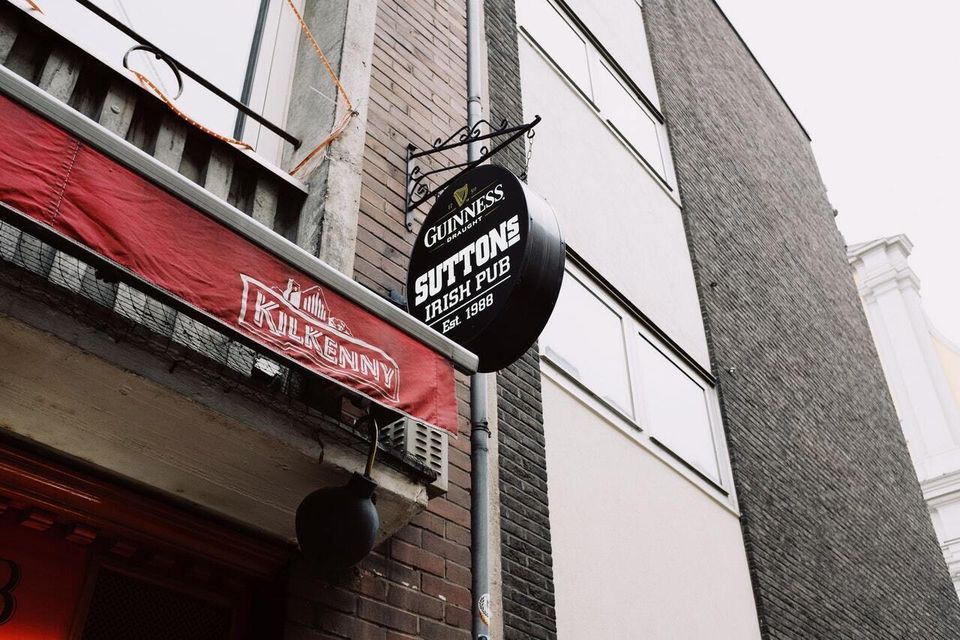 Custom banners are an effective method to advertise your business or event, whether they're greeting guests to a fundraiser, waving about outside of a store, or hanging on a wall at a trade fair.
Unless you're a graphic designer, you probably have no idea how to make a banner. Simply follow these guidelines to ensure that your printed banners are eye-catching and fantastic!
1. Choose the Appropriate Banner Size and Style
Banners come in a variety of forms and sizes. There are also those that stand, stick to the ground, and hang on the wall. The first step is to choose which style is most suited to your requirements.
Small Banners:
The most common size is around 3x5 feet. These banners work well as signs if you're just trying to get people's attention, or if you need something light and portable. However, they don't really stand out.
Medium Banners:
Most common size is around 4x8 or 5x10 feet. These banners are versatile. They can be displayed just about anywhere and are big enough to capture attention from a distance.
Large Banners:
These are the big, blow-out banners. They can be as large as you want, but the most common sizes are around 4x8 feet, 8x10 feet, or even 10x20 feet. These banners work well for outdoor events, announcing a new business, or decorating a big wall.
2. Choose a Durable Material
We recommend ordering an outdoor banner, as they are UV-protected and will hold up the best, even if you leave them out in the sun.
If you're ordering an indoor banner, however, you may have the option to choose between different materials. Vinyl banners are ideal for indoor use because they are flexible.
Banner paper is a good option if you don't plan to move your banner very often and you're not worried about potential damage. Banner paper can also be more affordable than vinyl banners.
3. Order the Right Hardware
Make sure that you order the hardware that suits your banner size. Also, make sure that you order extra hardware, as you probably won't need just one piece for each corner of your banner.
4. Include the Right Information
Your banner will be seen for a long time, so you want to make sure that it's easy to read. Include clear and concise text, and make sure that you include any dates for your event.
And be sure to double-check your spelling before you have your banners printed!
5. Choose a Suitable Font
If you can't find a pre-designed template that matches your business, you may want to choose a close font. This way, your text can still match your branding, and you don't have to worry about people having a hard time reading it.
6. Use Photos & Graphics
If there's a memorable photo that you want to print, you can! Just be sure to order a size that isn't too small. The same goes for charts, graphs, and other visuals. If it's eye-catching and relevant, it'll be a great addition to your banner.
7. Include a Call to Action
You want people to take action after seeing your banner. Then you should make it obvious what you want them to do. Tell them!
8. Have Someone Proofread!
When it comes to printed banners, you can't take any chances. Whether you're designing it yourself or having someone else create it for you, have someone else proofread everything. Ask a family member, friend, colleague, or even a fellow business owner to check for errors. You'll be glad that you did.
Conclusion
Printed banners are a great way to advertise your business or event. However, before you order one, you should know how to create a design that will catch the eye of passersby. With these tips, you can design and order your next banner in no time.
If you're looking for quality
sign printing in Chattanooga
, then look no further than Printree! We offer so many unique options – standalone signs, banners, storefronts, eye-catching murals, wall vinyl displays, and other displays to bring your branding to a wide audience. We also offer high-quality printing (business cards, brochures, posters, etc.) and vehicle wraps. Call today to request a quote!