Advice on Creating Exceptional Business Card Designs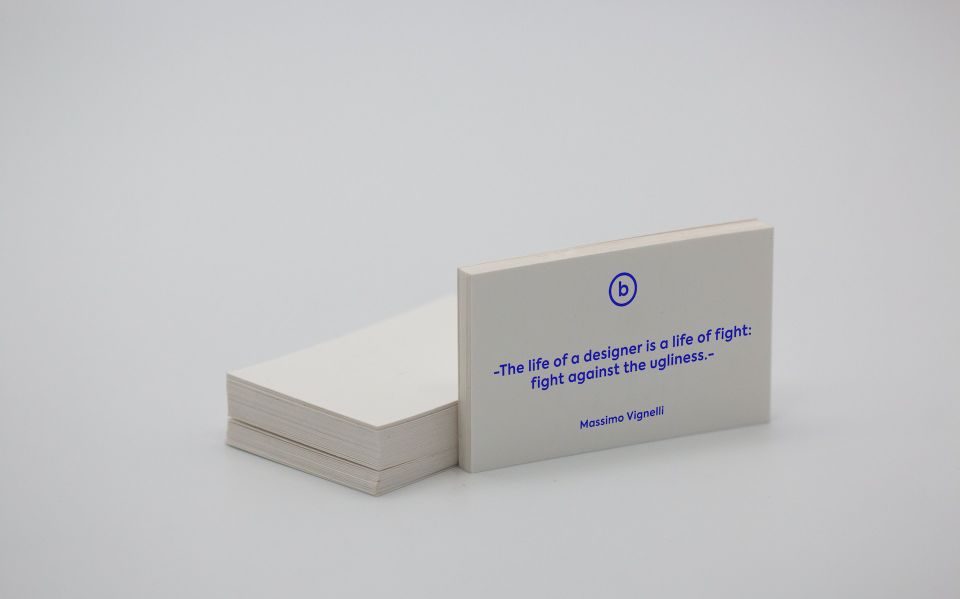 You're prepared to approach potential customers with a business card once you've made your business plan, established your company, and developed your branding. There are numerous ways to accomplish that and ensure that potential customers think of your company first.
There are numerous low-quality business cards available because not all are designed equally. Any small business may create its own cards using premade icons and purchase them from an internet printer for the cost of lunch, but the results won't be particularly eye-catching.
This article discusses how to create unique business cards that set your company apart from the competition.
Don't Forget the Fundamentals of Design
Even though it might seem obvious, a business card is just another piece of printed design collateral. This means that when it comes to developing business cards, the fundamental principles of paper-based design apply.
To keep your typography legible, you should keep it at a minimum size and keep your key copy at least .125 inches from the trim edge. Unless you are only using spot colors, design in CMYK at 300 dpi for the greatest picture reproduction.
A grid is another tool that many designers find useful when creating business cards since it can help ensure proper alignment and a suitable information hierarchy.
Utilize a Reliable Support
Due to the support's poor quality, cheap business cards are instantly noticeable. They are swiftly thrown in the trash once they wrinkle or lose color.
A premium heavyweight card stock is more resilient and feels better in hand, giving off a far more professional vibe.
The most economical printing choice for business cards is card stock, which is what the majority of them are made of. However, if you're feeling very inventive, you can print on a variety of materials, such as plastics, metals, and wood.
Just keep in mind that a business card should be small and simple to store in a pocket or briefcase.
Produce a Tactile Experience
You can design a more tactile business card by embossing or debossing text or designs on high-quality support with specific finishes.
Using a die-cutting procedure to remove features from the card stock and leave a void is an even more eye-catching strategy that can ensure your card spends more time in the hands of potential customers.
To alter the shape of your card, you can either use a die or cut shapes out of the center.
Develop a Useful Business Card
The ubiquitous nature of paper is one of its issues. Some people hoard every scrap of paper they receive, building up a mountain of paper, while others are far more ruthless and recycle everything they can.
Giving your business card a second use will help you reduce the possibility of it being recycled.
When thinking about creating a business card with a purpose, you need to be careful since it must be pertinent to your clientele and your company.
Your business card might not be kept if creating anything valuable necessitates deviating too much from a business card's standard size and design.
Conclusion
Check every single detail several times before sending the artwork for your business cards to the printer. Ensure all the information is accurate and that you have included all the necessary facts.
In almost all situations, a person's name, position, phone number, and email address are required. A wise saying goes, "Check twice, print once."
Printree provides high-quality
business cards in Chattanooga
! Our services include printing, signage, and vehicle wraps.
We're committed to meeting all your sign and graphic needs with superior craftsmanship and timely delivery of your signs and graphics. Contact us now for a free consultation!