If You're Designing a Business Card, Keep These in Mind!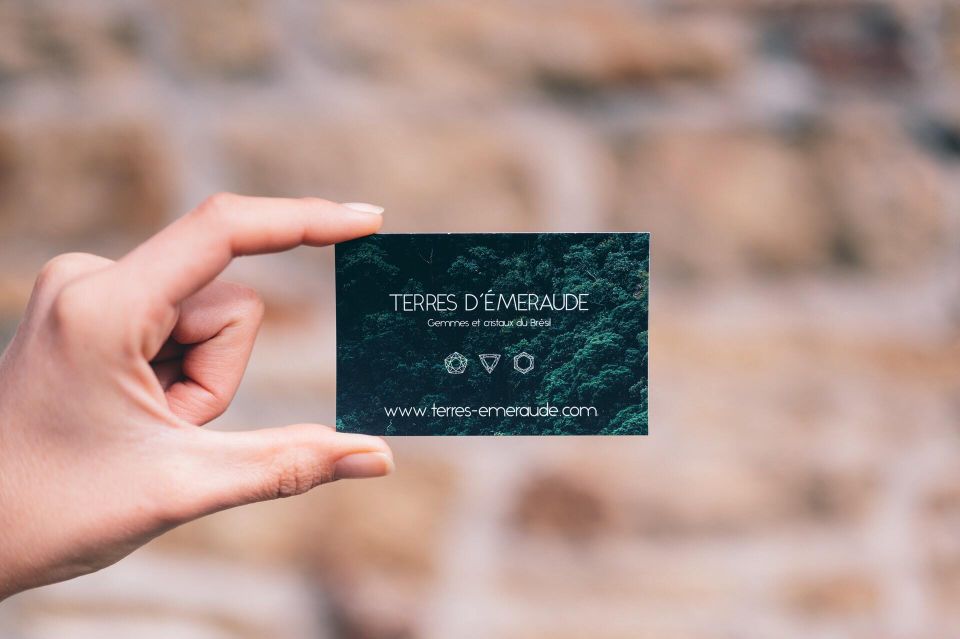 Your business card is your first and only chance to make a good impression on your potential customers. Needless to say, you need to make sure it does just that! Your business card represents you and the entirety of your small business dream.
A carefully-crafted business card conveys more than just your contact information. It achieves a number of things such as: 
Builds trust with customers
Making you look professional
Sets small businesses apart from the rest
All of that said, what makes a business card good? What makes a business card stand out? How can a business card turn into a tool that brings in more business?
Read on to learn about what you should keep in mind when designing business cards:
1. Choose the ideal typeface
Keep your business card consistent with the font you use on your website or other marketing materials. If you use an elegant script on your website, for example, then use an elegant script on your business card. Regardless of what typeface you use, it should be easy to read.
Your most critical information – your name and contact info – should be the largest text on the card. Other info, like your location and website, can be printed in smaller type or even in a different font.
2. Decide on a shape and size
Both the physical size and shape of your business card determines how large the text can be, and the amount of information that can be included. It also sends a message about your brand. A conventional, no-frills enterprise sticks with a rectangle-shaped card, but an edgy non-conformist uses a square or a vertical orientation.
3. Have white space
Don't add too much text to your cards, no matter how tempting it is. If there are too many words, the reader will struggle to pay attention to the most important details. (Remember that you can design the reverse side, too!) Keep the design simple and use white space to enhance readability.
4. Keep your information organized
Your business card should contain all of your contact information, including your name, title, business name, phone number, physical address, website address, email address, and social media handles.
Needless to say, you'll want customers to contact you in the way they feel most comfortable—email, Facebook, or Twitter. Make sure that you include your social media handles on your business card too!
5. Make sure your brand's personality is reflected in your chosen design
When you order business cards, the design will reflect your business. If you are an interior design firm that focuses on modern styles and loves clean lines, the design should be clean and simple. If you run a dog walking business and have an outgoing personality, create a design with a fun color or less formal design.
Conclusion
Business cards are basically the first impression people will get of your business. It's important to have one that's well-crafted. Tips to keep in mind when designing business cards include making sure the brand's personality reflects on the design, leaving some white space and keeping information organized.
Want to get
business cards in Chattanooga
? Drop Printree a line today! We offer high-quality printing, vehicle wraps and signage.