Step-by-Step Guide on Choosing the Ideal Custom Sign for Your Business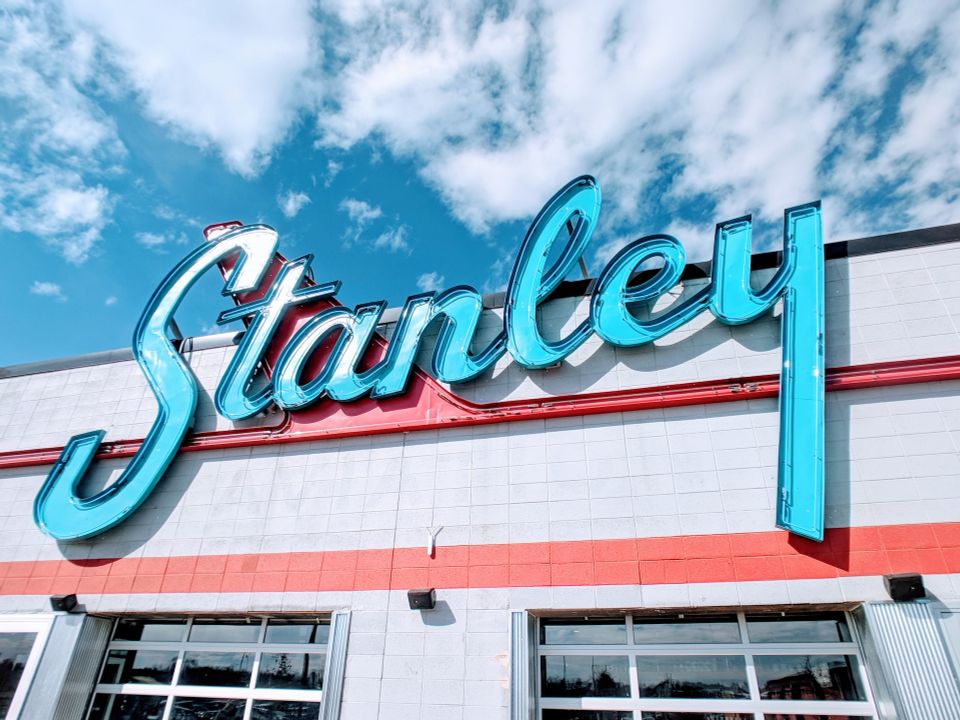 An eye-catching and well-designed custom sign is invaluable in making a strong first impression and effectively conveying your brand message. Choosing the right custom sign for your business is a crucial task, one that involves careful consideration of a wide array of factors and options. With an experienced printing partner like Printree, the process becomes easier and ensures you are confident in your final choice.
In this helpful guide, we provide a step-by-step checklist for selecting the ideal custom sign for your business. We'll walk you through various material options, design elements, and other important aspects to consider when creating your unique sign. Follow these essential tips and expert advice from Printree to make a well-informed decision and establish a powerful presence with your custom signage.
Determining the Purpose of Your Sign
Before diving into design and material options, it's essential first to establish the primary purpose of your custom sign. The goal may vary depending on your business's needs and the location of the sign. Here are some common objectives: 
Attracting foot traffic
Promoting a special offer or event
Providing necessary information (e.g., store hours or directions)
Supporting your overall branding efforts
Once you identify the purpose of your custom sign, it will become clearer which design elements and features best align with your objective.
Selecting the Right Material for Your Custom Sign
The material chosen for your sign plays a crucial role in its durability, appearance, and overall effectiveness. Here are some popular custom sign materials worth considering: 
Aluminum: Lightweight, durable, and weather-resistant, aluminum is an excellent choice for custom signs, particularly for outdoor use. It is also resistant to rust and fading, ensuring it remains crisp and clean for an extended period.
Acrylic: Suitable for both indoor and outdoor use, acrylic signs offer a high-gloss finish and a professional appearance. They can be cut into various shapes, making them ideal for unique and custom designs.
Corrugated Plastic: Corrugated plastic, often referred to as Coroplast, is an affordable and lightweight option for temporary and short-term custom signage needs. It is a popular choice for yard signs, event promotions, and construction sites.
Wood: For a more rustic and natural look, choose wooden custom signs. Wood is ideal for indoor use or in covered outdoor spaces. It provides a warm and organic feel that adds charm and character to your signage.
Printree offers a wide range of material options to suit your custom sign requirements. Consult with Printree's experts to determine the best material choice for your specific needs.
Designing a Visually Appealing and Effective Custom Sign
An exceptional custom sign must be visually appealing and effectively communicate your message. When designing your sign, consider the following factors: 
Color Scheme: The colors you choose dramatically impact the overall look and feel of your sign. Use brand-consistent colors that complement each other and contrast well for optimal visibility. Printree's team can help you select the ideal color scheme for your sign.
Typography: Choose a font style that aligns with your brand and is easy to read from a distance. Opting for a bold, simple font can make a more significant impact than a complex or artistic choice.
Graphics and Logos: Visual elements such as graphics and logos can help reinforce your brand identity and catch the eye of passersby. Ensure the graphics are high resolution and properly scaled to maintain clarity.
Layout and Spacing: A clutter-free and well-organized layout is critical for a custom sign's effectiveness. Balance text, graphics, and whitespace to ensure your message is easy to read and understand.
Collaborate with Printree's professional design team to develop a visually appealing and effective custom sign that aligns with your brand and objectives.
Choosing the Right Location for Your Custom Sign
Now that your sign's purpose, material, and design are determined, selecting the ideal location for your custom sign is crucial. Location factors that can impact your sign's effectiveness include: 
Visibility: Choose a location where the sign will be easily visible to passersby and not obstructed by trees, poles, or other structures. The sign should also be placed at an appropriate height for optimal viewing.
Lighting: Ensure proper illumination for your custom sign, whether through natural light or a supplemental lighting system, particularly for outdoor and nighttime visibility.
Accessibility: If your sign provides essential information or direction, place it in a location that is easily accessible for pedestrians or drivers.
Local Regulations and Zoning: Always check with local regulations and zoning laws before installing your custom sign. Certain areas may have specific requirements or restrictions that you need to follow.
Choosing the perfect custom sign for your business involves thorough consideration of various factors, from design and material choices to the sign's purpose and location. By following our comprehensive checklist and collaborating with Printree's experienced team, you can ensure your business signage effectively conveys your brand message and elevates your overall presence.
Elevate Your Brand Presence with Custom Signage from Printree
A well-designed and strategically placed custom sign is instrumental in promoting your brand and conveying your message effectively. By carefully considering the sign's purpose, material, design, and location, you can significantly enhance your business's visibility and leave a lasting impression on potential customers.
At Printree, you will benefit from our comprehensive knowledge, exceptional design skills, and state-of-the-art
high quality printing
technology. We are committed to delivering the best possible custom signage solution tailored to your business's unique needs and objectives. Let our professionalism and dedication to quality help you craft a custom sign that not only stands out but also elevates your brand's presence to new heights. Ready to create the perfect custom sign for your business? Explore our wide range of material and design options and request a quote!