6 Tips to Help You Design the Perfect Invitation Card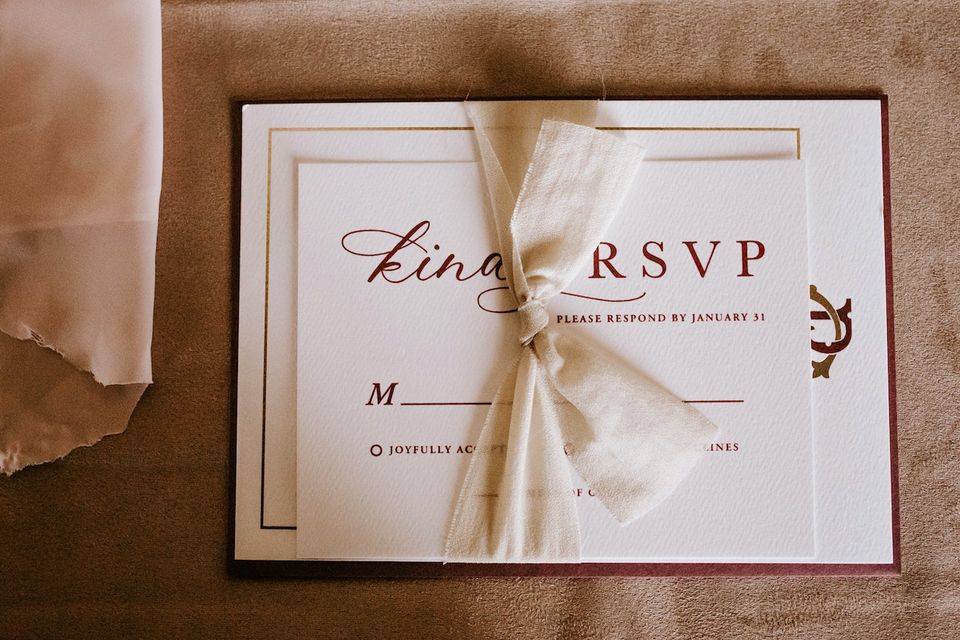 While seemingly simple, creating an incredible invitation requires time and thoughtfulness. You want to ensure that the invitation gives your guests a good idea of what they can expect from the event. After all, it is their first "experience" of the upcoming event, and you want to ensure that it is a good one.
That said, if you're tasked with creating an invitation design for an upcoming event or anything else, here are some great tips that you can follow:
1. Pay Attention to the Paper Stock
When making your paper stock selection, take into consideration the type of event you're hosting. Something classic and sophisticated might call for a heavier stock, while a more laid-back gathering could use something lighter. Think about the color and texture as well, as these details can add a unique touch to your invitation. By spending some time exploring the possibilities and making sure you choose a paper stock that fits the occasion and your personality, you can ensure people set the right expectations about your event.
2. Pick the Right Shape
Rather than having a traditional rectangular postcard-sized invitation, laser-cut invitations can be custom-made to any shape. The possibilities are endless, and you can create intricate patterns and designs. You can create something as simple as a heart or as complex as a flower with multiple petals. The details achieved with laser cutting will make your invitations stand out!
3. Get Down and Personal
If you have a knack for art or have beautiful penmanship, don't be shy about expressing it in your invitations. Adding a few of your own touches can make your invitations stand out from the crowd. Be sure to give yourself enough space when printing to be able to include your own personal touches.
4. Do Not Forget the Texture
If you have an understated, simple design, you could consider adding some texture to your invitation to make it stand out. Applying letterpress, embossing, or debossing can give your invitation an eye-catching appeal and make it more appealing to the senses.
5. Choose the Proper Fonts
Selecting the right typeface for an invitation is essential to create an attractive and sophisticated look. A font should fit the occasion; for example, if the event is intended to be formal, the font should be appropriate. Utilizing one or two fonts is the best way to maintain balance and elegance in the design. A combination of a serif and a sans-serif font is often an ideal solution.
6. Hire a Professional Designer
If you don't have the time or the skills to create an invitation yourself, hiring a professional designer is the best way to ensure the best results. A professional designer can help you create an invitation that is sophisticated and visually appealing. They will also be able to provide you with advice and suggestions on how to make your design look its best.
Conclusion
Creating a beautiful and sophisticated invitation is an important part of any event, and the right design can do wonders in helping your event achieve huge success! So, by following the steps outlined in this article, you can create an invitation that will make a great first impression. From selecting the right typeface to hiring a professional designer, these tips will help you create an invitation that looks as good as it reads.
Printree offers high-quality printing and signage to meet the various needs of any business. If you are looking for
custom-designed printing
services in Chattanooga, get in touch with us right away!