6 Sectors That Can Make Good Use of Printed Brochures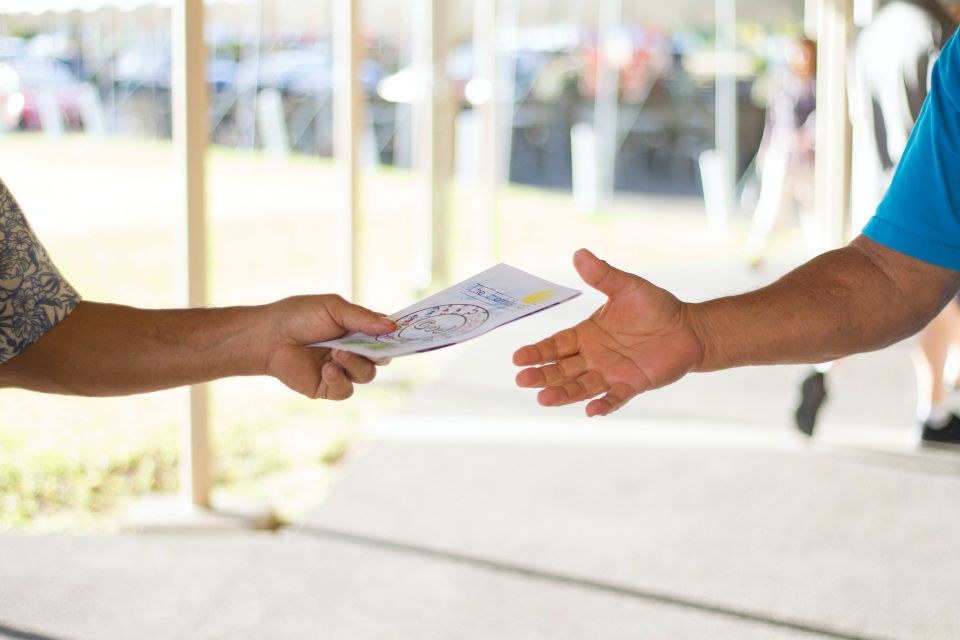 A brochure is a physical document that you can use to promote and market a business, product, or service. Brochures are typically printed on high-quality paper and contain detailed information about what is being sold.
Here are the different sectors that can make good use of printed brochures:
1. Real Estate 
Real estate agents and brokers can use brochures to market properties for sale. Through brochures, you can showcase the features of a property, such as its size, layout, and amenities. You can also use them to provide information about the surrounding neighborhood.
Printed brochures can be an effective marketing tool for the real estate industry because they provide potential buyers with a physical document they can refer to when considering a purchase. You can also use brochures to market properties that are not yet on the market, generating interest and leads for agents.
2. Hospitality
Printed brochures are a great marketing tool for the hospitality industry. You can use them to promote hotels, restaurants, cafes, and other businesses. You can use them to promote special offers, discounts, and events. You can include photos, room rates, and information about your amenities.
Brochures are a great way to reach potential customers and promote your business. If you are part of the hospitality industry, you should consider using printed brochures to promote your business.
3. Retail 
The retail industry is among the industries that would benefit the most from using brochures. You can use brochures to advertise discounts, special offers, and new products. You can also use them to provide information about your stores, such as opening times, location, and contact details.
4. Automotive 
The automotive industry is one sector that can make good use of printed brochures. The initiative includes automotive dealerships, auto repair shops, car washes, tire shops, auto parts stores, and auto detailing services.
You can use a brochure to provide more details about a new car's model, features, and benefits. You can also use it to promote special offers and discounts.
5. DIY & Home Improvement
The home improvement industry can make good use of printed brochures. Printing brochures for home improvement companies can be an effective marketing strategy because it allows companies to showcase their services and products in an organized and professional manner. Additionally, brochures can effectively reach a broad audience because you can distribute them in various ways, such as through direct mail, door-to-door drop-offs, or at local events.
6. Fashion
The fashion industry is among the most popular industries in the world, and it is also among the most competitive. To stand out from the crowd, fashion brands need to use every marketing tool, including printed brochures.
A well-designed brochure can be an influential marketing tool for a fashion brand. You can use it to showcase a new collection, highlight essential products, or create a visual identity for the brand.
A few key elements make a brochure effective in the fashion industry. First, the brochure should be visually appealing. The design should be on-brand, and the images should be high-quality. Second, the brochure should be well-written. The copy should be engaging and informative without being too sales-y.
No matter what sector you're in, if you're considering using printed brochures as part of your marketing strategy, keep these tips in mind. With a little bit of planning, you can create a brochure that will help your fashion brand stand out from the competition.
Conclusion
Print brochures can be a great marketing tool for businesses in several industries. When designed and printed correctly, they can help businesses to stand out, increase brand awareness, and generate leads. When used in conjunction with other marketing channels, such as online and social media, they can be an effective way to reach a broad audience. If you know what you're doing and make smart use of brochures as a marketing tool, they may be extremely powerful.
Printree, a well-known vehicle wrap, printing, and signage company in Chattanooga, is dedicated to satisfying your sign and graphic requirements by providing superior craftsmanship and on-time delivery of your signs and graphics.
We offer these services to meet all of your sign and graphic needs. We are committed to making the message that your company sends stand out. If you need to print
brochures in Chattanooga
, we've got you covered! Get in touch with us right now to request a quote!